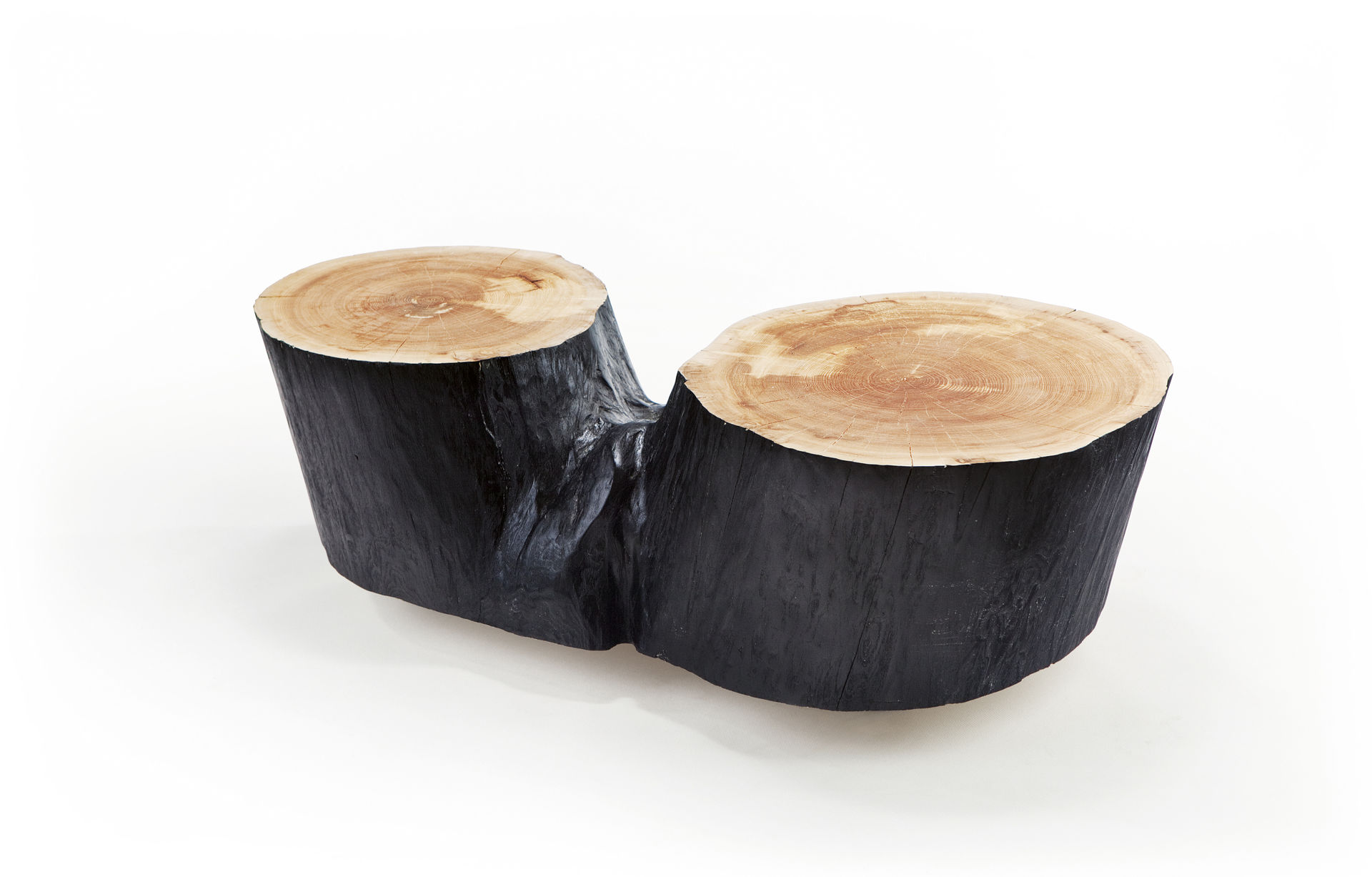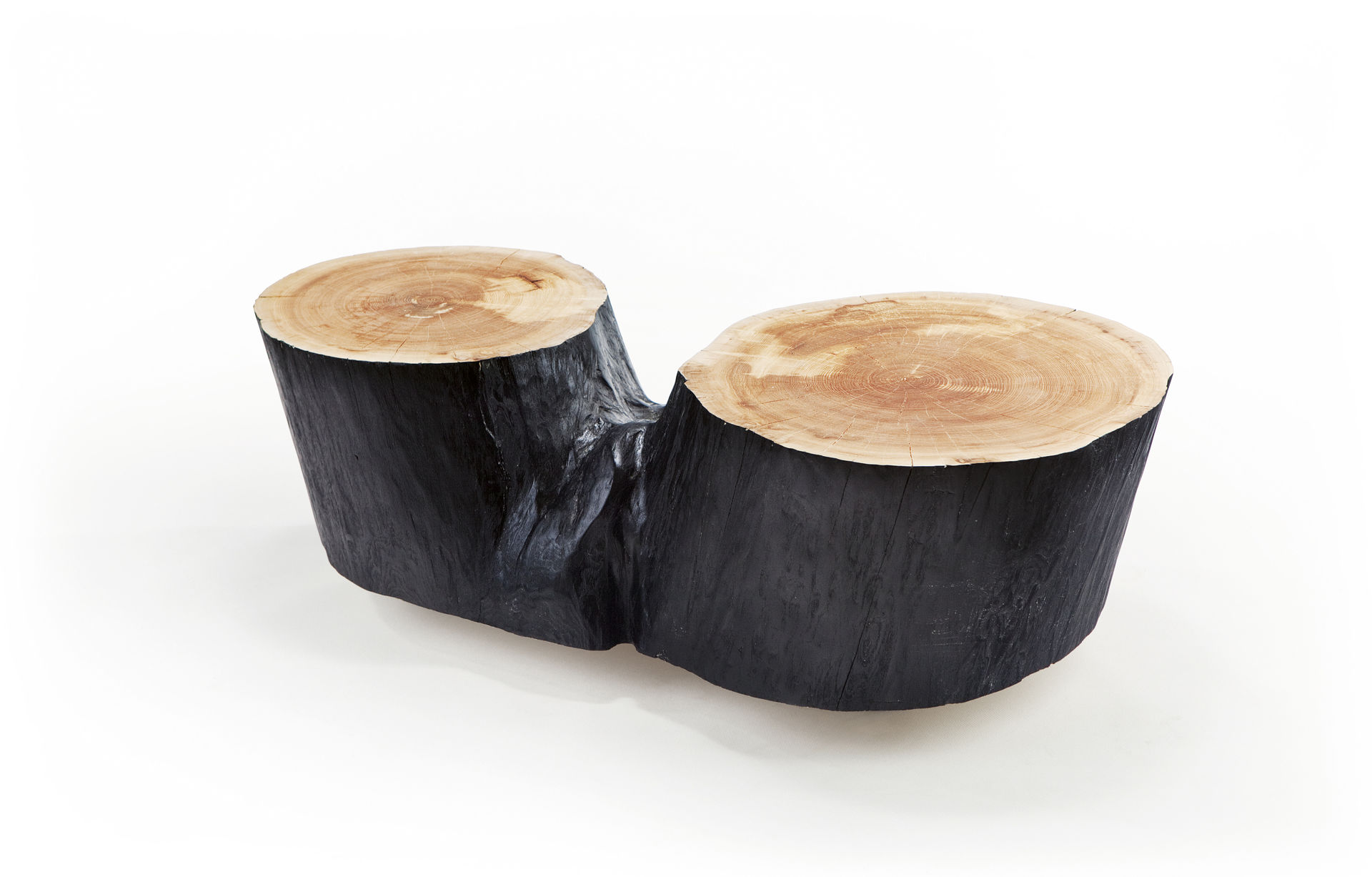 Twin Coffee Table
Made from carefully selected slice of ash tree where the main trunk spreaded in two limbs. After required processing a coffee table with two table tops has emerged. Black paint finish of the table sides highlights the beauty of the growth rings.
Unique piece created for "One Tree Project" exhibition (Projekt Drzewo) curated by Jarosław Hulbój.
Exhibition catalogue was designed by Grzegorz Bykowski/distudio.
Main photo: Marcin Kin